Far East Movement's CMJ Adventure: Day 2, Cont.
Whenever we're in NY we always gotta visit our bro Blaze Wong over at the Cornerstone/ 1200 Squad/ Fader Mag Offices. This dude knows every dope Chinese food restaurant around, and him and J at Cornerstone are promotion OG's.
Cornerstone has the Coolest Stuff
J aka the Goodreverenddr has all kinds of kool things hiding around the office. Found this limited OASIS Edition of a game by Milton Bradley called "Frustration" in the UK, which goes by the name of "Trouble" in the States. He said it runs for 300pounds in the UK which is $600 US. All y'all collectors need to holler at him!
Wandering Around
Walked around the streets and found some "Only in NY" moments…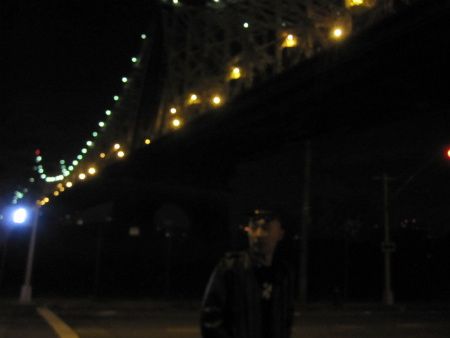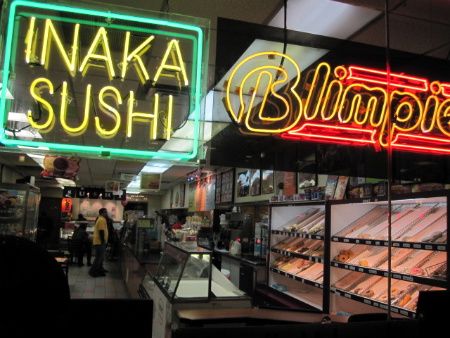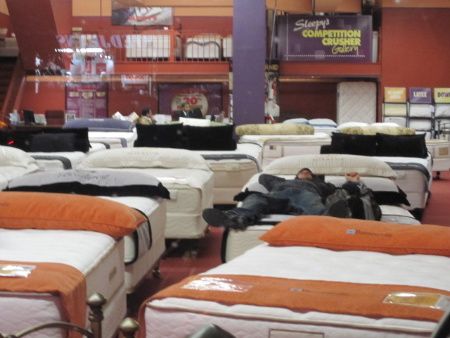 The Cataracts
Our friends from LA called The Cataracs (recently signed to Universal) were also in town to perform at a CMJ Showcase at a spot called The Eldridge. These dudes got a killer following in the bay and we just did a song together called "Like A G6″ featuring FM, Cataracs and their new female artist named Dev who sounds amazing on the hook. I put a little teaser of the song up on a video called 'Getting ready for Powerhouse' and the reaction was crazy so we finally got the song finished and it will be ready for release on Nov 5th on our new mixtape called "PARTY ANIMAL" to celebrate the Party Rock Tour we'll be headed on with LMFAO.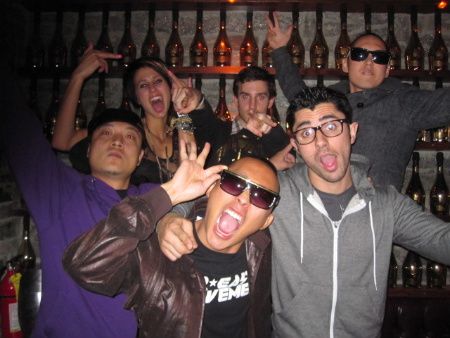 "Poppin bottles in the ice, like a blizzard.. when we drink we do it right getting slizzzurd" – LIKE A G6 – FM, The Cataracs, Dev
Wo Hop
After a long day we need to end the night with some late night grease… and our friends told us WO HOP in China town has just the right amount of grease to put that a$$ to sleep.

* * *
Everyones legs hurt from walking. G'Nite.
---
FAR EAST MOVEMENT'S CMJ ADVENTURE IN NYC
Return to All articles