Concert Review
Far East Movement
International Secret Agents Concert, LA
Concert Recap: International Secret Agents LA 2009
Kev Nish from the Far East Movement here. Just had to share with my IGGY Family the recap on the sold out International Secret Agents Concert in Los Angeles this past weekend. We'd like to thank MTV IGGY for your support with the show and shining a HUGE MAG LITE on everything that everyone is doing.
For those that have never heard of the International Secret Agents (ISA), it started as an idea with had with next generation film producers named Wong Fu Productions. In 2008 we collaborated on music video/online viral project called "Dance Like Michael Jackson" where we also featured Quest Crew from ABDC and thought it would be great to premiere the video at an event.
Then we remembered few years ago MTV threw a HUGE concert called MTV CHI ROCKS out in San Gabriel Valley , a community with a large Asian American demo but no attention from the AA entertainment industry, and the show was incredible. I've never seen kids in the 626 so excited over AA acts and it felt good to finally see a large company invest in the community and bring a show of that scale to our backyard.
That one concert inspired so many people in so many ways. And with the way the economy is, it's hard for any company to invest so heavily in a small demo. So together with Wong Fu Pro we saved up all of our money and decided we needed to step up and throw a concert in San Gabriel Valley for our community–the way WE want them to see it–with acts that have pushed the boundaries as artists and focused on breaking into mainstream like Quest Crew from America's Best Dance Crew, Jin The MC and many more.
We wanted to create a concert with the impact MTV had made because until that first concert they threw, no one else had even considered doing something like that for the community. The first ISA was in September 2008 and with only three weeks of planning and two weeks promotion we sold out the 1,400 capacity San Gabriel Civic Center. After that show we felt the buzz online–the support from not only LA but online all over the world–and the demand for more ISA Concerts.
The requests for an ISA Concert in San Francisco was huge. So in March 2009 we threw another ISA Concert at the 1000 capacity Palace Of Fine Arts which sold out weeks before the show. That leads us to September 2009. We thought it was only right we brought the International Secret Agents back to where it started, but with a much bigger show. With the help of MTV IGGY, we were finally getting the attention and support of big companies like JCPenney and Verizon, and volunteers from educational/community building orgs like 4C THE POWER.
Even tho this is an update to share this concert with people that may never heard of it, it's also a huge thank you to our community and everyone involved in promoting, organizing, performing and attending ISA. Without our community nothing is possible. But the sky is the limit when a group of people make things happen. This year's concert in San Gabriel Valley (LA) was sold out two weeks in advance and MTV IGGY had the last backstage tickets left on EARTH.
We were blessed with the talented line-up this year as we got to bring the audience some of their favorites personalities from YouTube and online. This year, along with the Far East Movement and Wong Fu Productions, ISA showcased singer/ songwriter David Choi (over 37 Million Youtube Views, songs featured on MTV Shows), a super group of three different artists with huge followings online to form GLP (Gabe Bondoc, Leejay, Passion), an amazing acoustic singer named Kina Grannis (Winner of Doritos "Crash" during Super Bowl), one of the most famous people on Youtube named KevJumba (Over 57 Million Youtube views, featured on CW and HBO), chart-topping Bad Boy recording artist Cassie (hit single Me & U), and the one and only Quest Crew (America's Best Dance Crew Season 3 Champions). Check out the Official ISA Concert Trailer HERE.
ISA LA 2009… Lets begin…
Doors open at 5:30pm but people started lining up outside around 11am…

1,400-Seat Sold out San Gabriel Civic Auditorium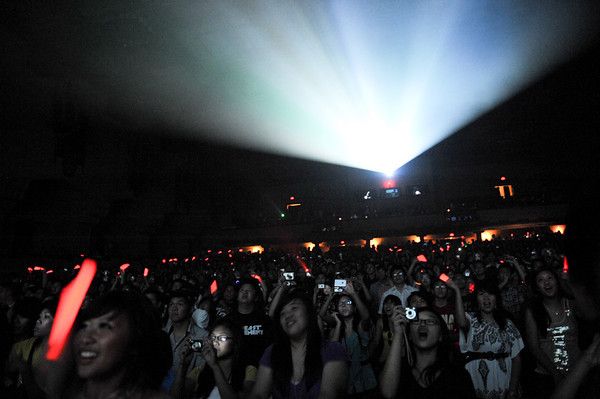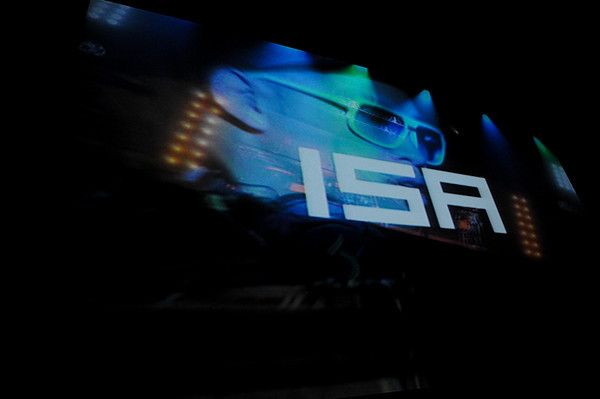 ISA Hosts: Tom Ngo (Motrees.com) and Lydia Paek (Quest Crew/ Boxcuttahz from ABDC)

GLP (Gabe Bondoc, Leejay, Passion) open the show with an amazing set. They're combined YouTube followings make them a super group.

Gabe Bondoc on the guitar and vocals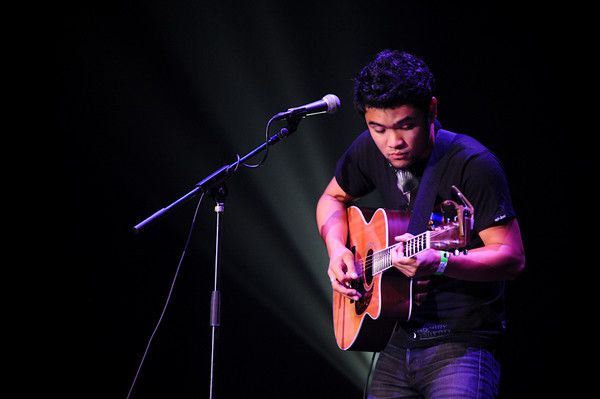 Leejay on the beatbox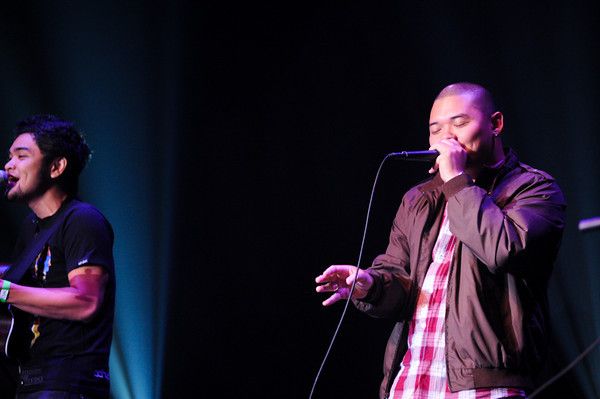 Passion on the keys and vocals

Kinna Grannis with a voice to make your arm hair stick up and incredible songs to match

America's Best Dance Crew, QUEST CREW, takes the stage for a full set, then surprises the crowd with a never seen routine that they will be performing on tour with the Black Eyed Peas. They tore the roof off of the auditorium. A 'must search' routine on YouTube.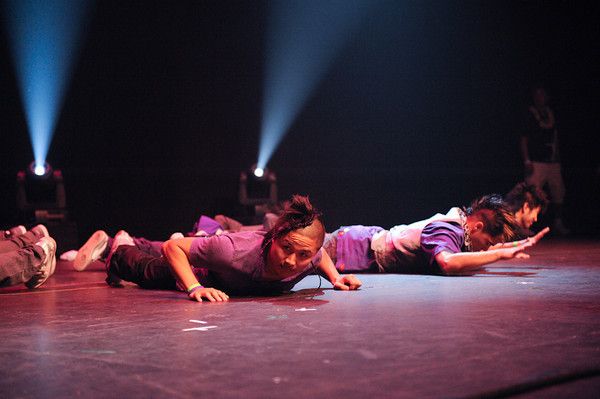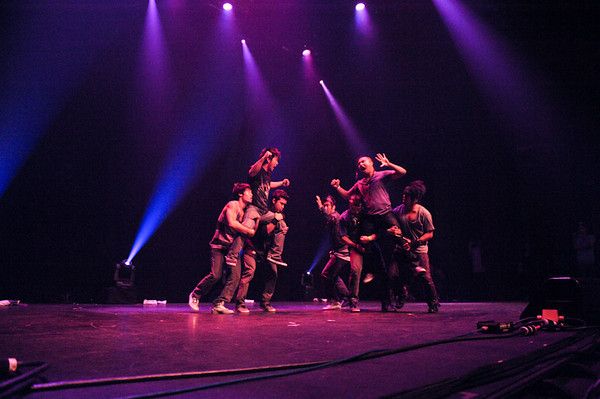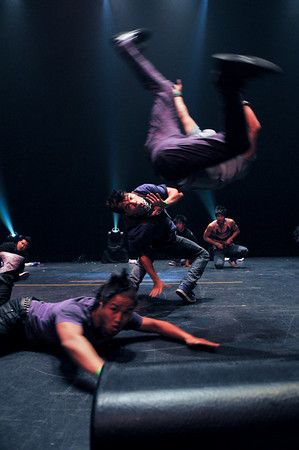 Then one of the most famous people on YouTube takes the stage, Kevjumba, and the crowd goes crazy. He's the perfect definition of a "New Media Star" (a term i learned from him).

Kevjumba brings out (literally) acoustic singer/songwriter and fellow new media star – David Choi.

David Choi had the whole crowd singing along to every word of his songs. Incredible.

Then he brought Kinna Grannis back on stage for an amazing duet that fans would never forget.

Wong Fu Productions (Philip Wang, Ted Fu, and Wesley Chan), our great friends and co-creators of ISA, walked out onstage to some of the loudest screams I've ever heard (could have sworn someone was dying) and it gave us all chills to see how something we all put together just out of love for what we do could be so well received. They tore the house down in a whole different way from what I've seen before.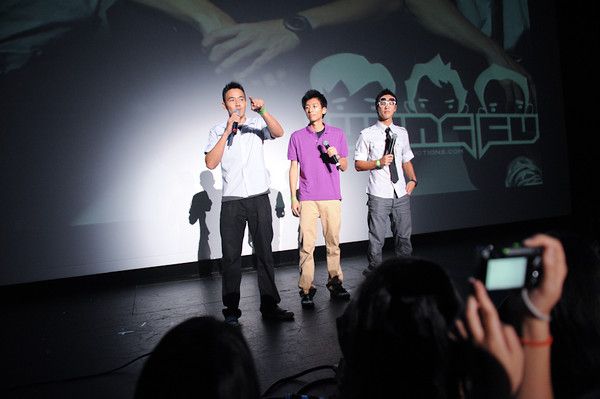 They premiered a short film (soon to be on YouTube) about how to video blog with special cameos from Kevjumba, David Choi, and the one and only Happy Slip. People were screaming every time a new cameo was shown on screen, the power of YouTube is CRAZY.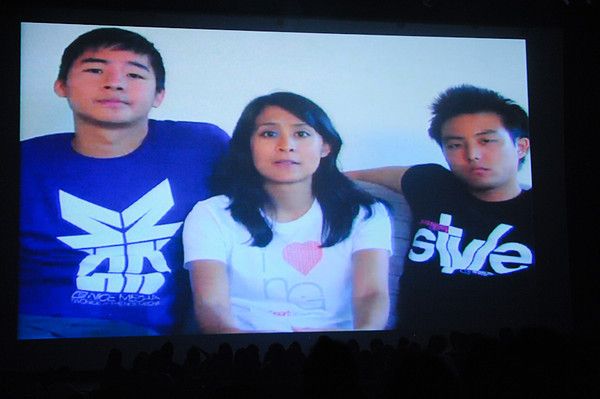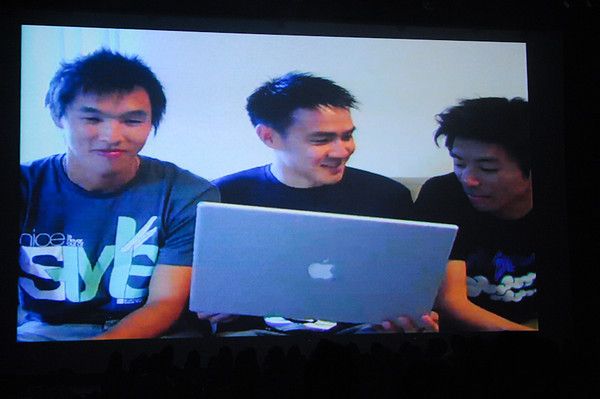 The surprise Top Secret Agent was Bad Boy recording artist Cassie who is half Filipino. When the host brought Cassie out, at first everyone in the house was thinking "No way… 'Me & U' Cassie?" and when she came out the crowd went wild.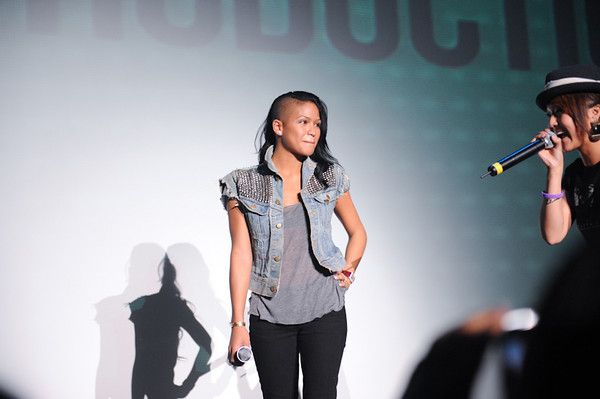 After the commotion died down, Cassie introduced FM, and the FAR EAST MOVEMENT Animal Ship has landed.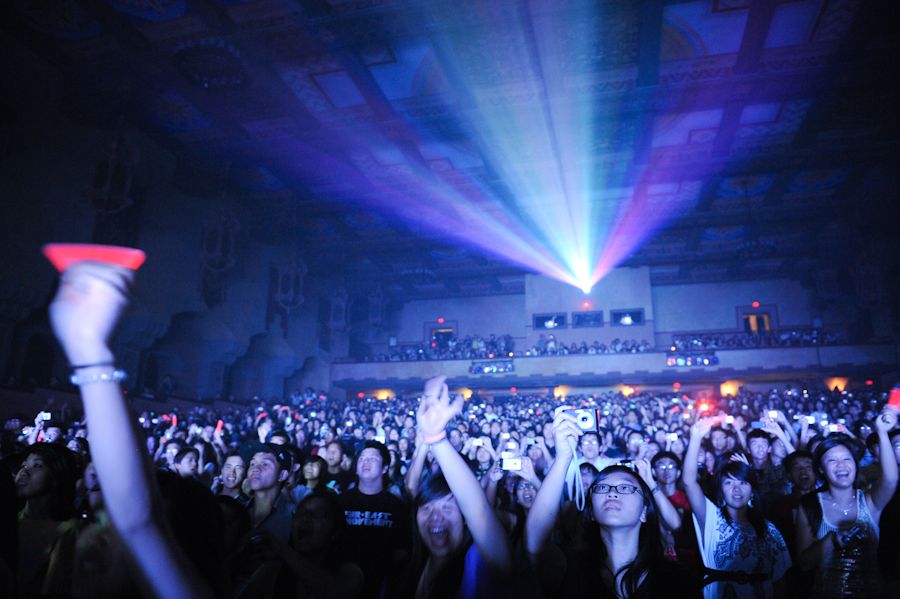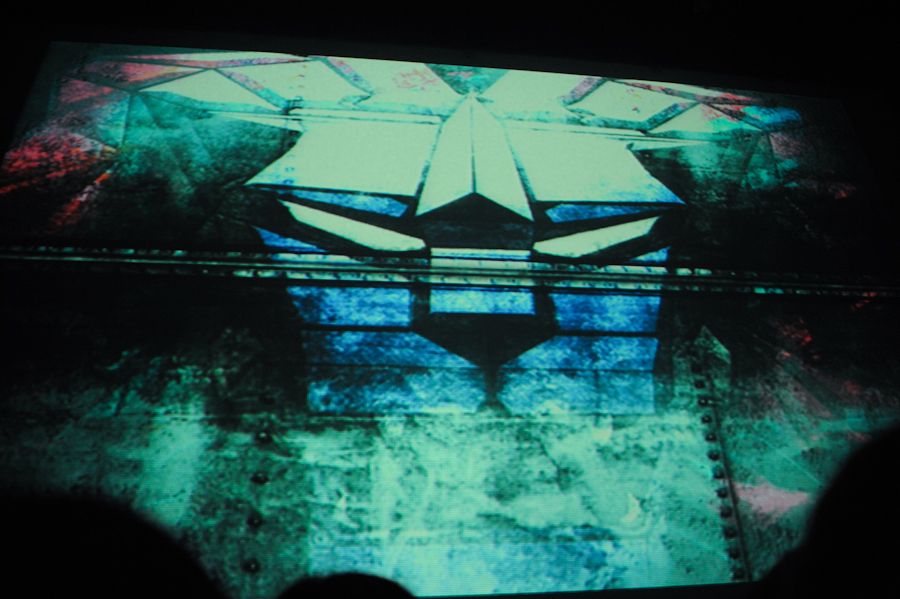 Our ANIMAL SHIP door opened to this…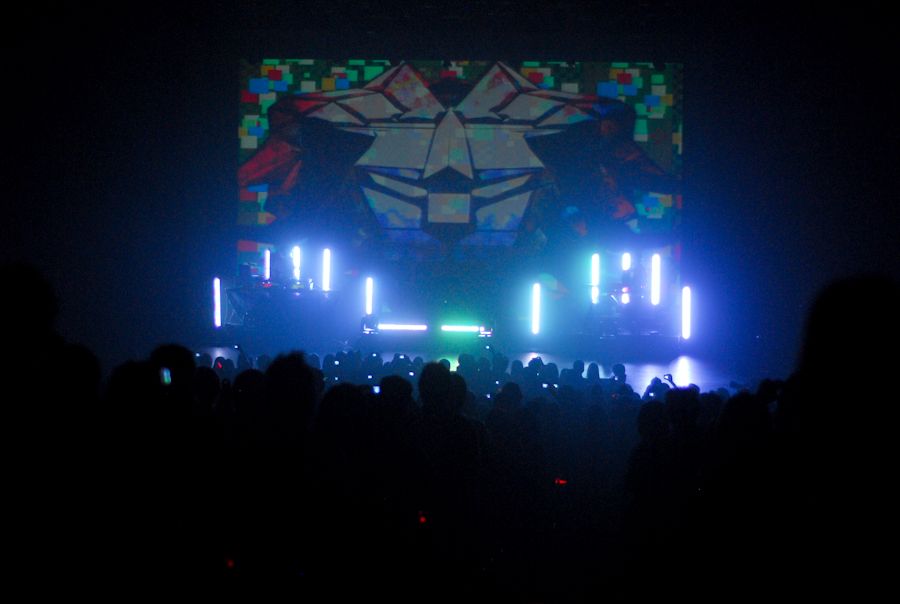 DJ VIRMAN(Far East Movement) on the turntables…The captain of the ship.

Peter Rocks on the keyboards…The first lieutenant.

The one and only DJ EMAN from Big Boy's Neighborhood/ Power 106 was banging it out on the drum kit… The Commander in Chief.

PROHGRESS. (Far East Movement)

J-SPLIF (Far East Movement)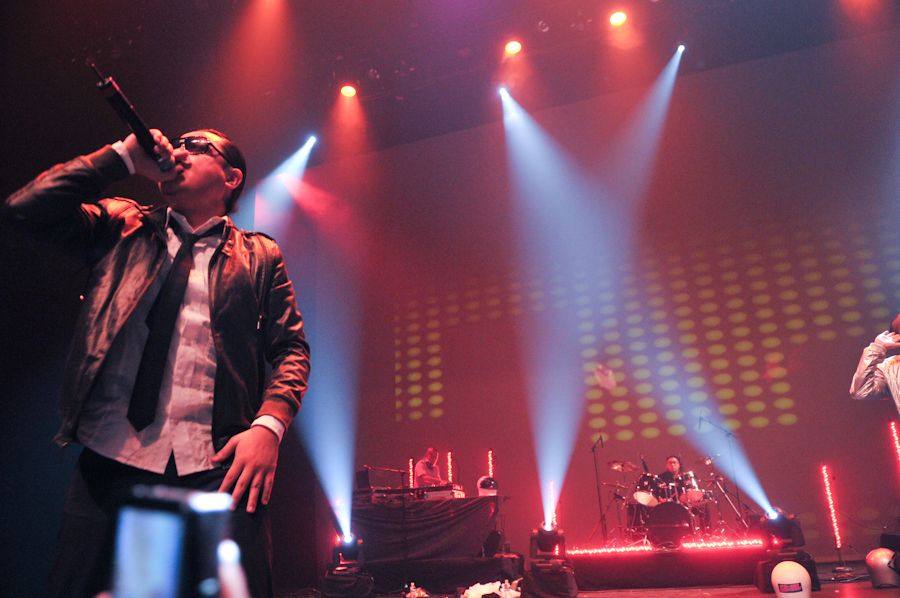 KEV NISH (Far East Movement)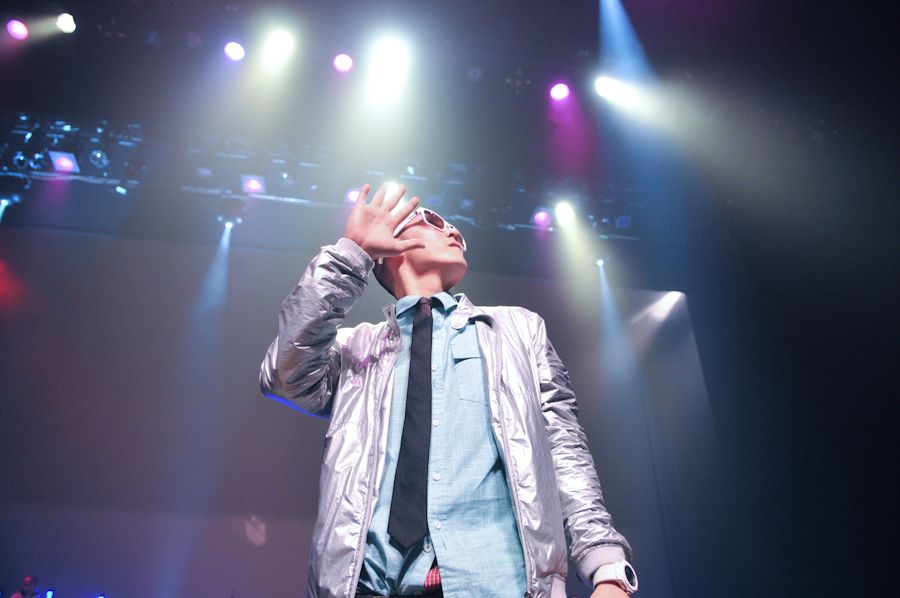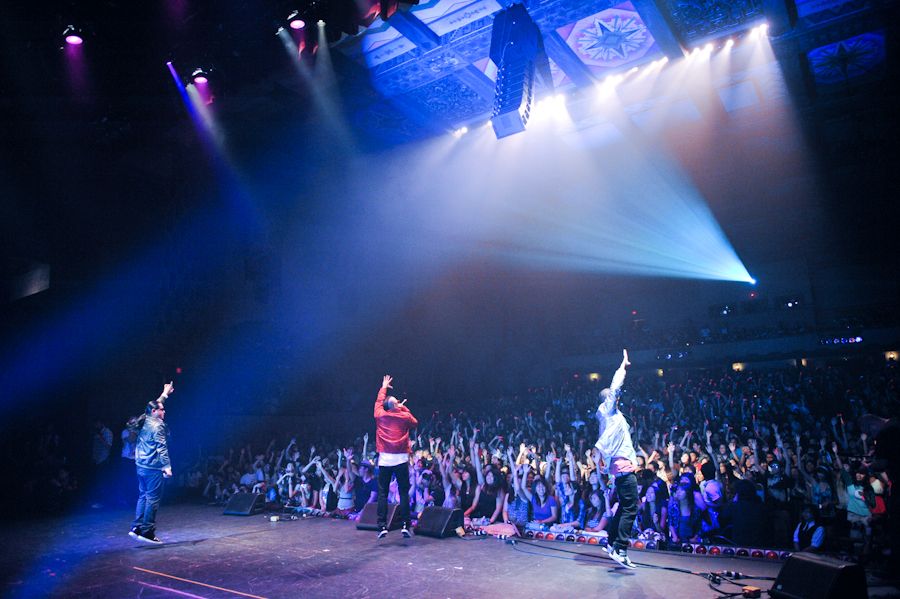 Then we brought up ALL the artists for a finale while we performed our single "Girls On The Dance Floor" and the whole place was jumpin'.

Stereotypes (producers for Danity Kane "Damaged", Mary J Blige, Ne-Yo) were in the house rocking with us. We're currently in the studio working with them on our next album…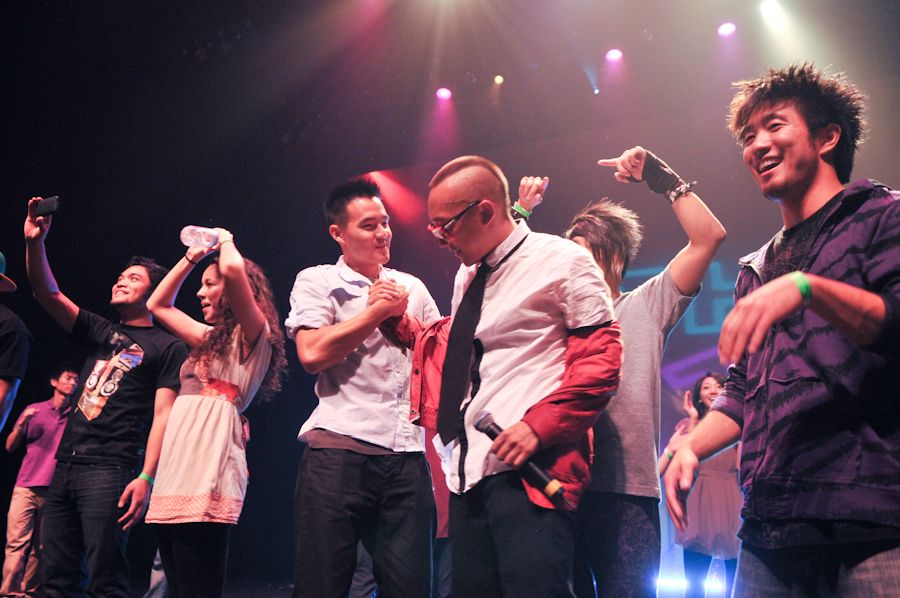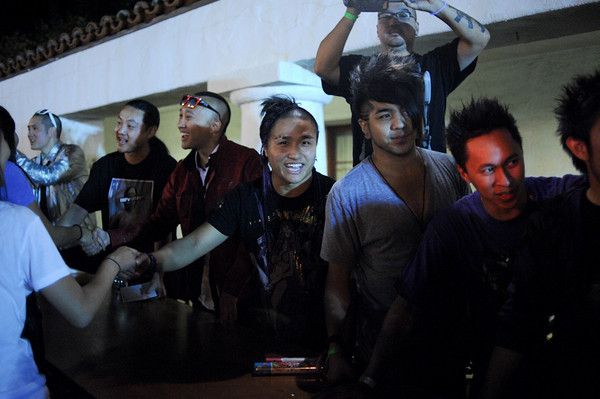 Photo Credits: Shinobi Studios (Garrick and Henry)
I found a few fan video clips off Youtube from our performance..
Heres our Animal Ship intro into our song "Millionaire":

Heres a "Dance Like Michael Jackson Medley" into "Party Don't Stop Medley" into the "Girls On The Dance Floor" Finale…

THANK YOU to the whole community for supporting the International Secret Agents and the Far East Movement.
Huge thank you to our bros Wong Fu Productions to have the huevos to throw it all on the line with us to make this concert happen. It started out as an idea and a dream for us to bring a mainstream style concert to our community featuring artists that are pushing down barriers and doing great things to break into the mainstream, that is an INTERNATIONAL SECRET AGENT. Thank you to the ISA Staff, 4C The Power and the FM Street Team for organizing and delivering an amazing production. Big thank you to the talent – David Choi, Kinna Grannis, Tom Ngo, Lydia Paek, Kev Jumba, Cassie, Gabe Bondoc, Leejay, Passion and Quest Crew for all rocking the house…
And the biggest thank you to the FANS for making this concert shine.
More pictures and Official Video of the ISA LA 2009 Concert coming soon… and visit http://www.internationalsecretagents.com for more info on future ISA Concerts.
Return to All reviews